Cider
Modern Still
Aromas of bright fruit and floral notes with balanced acidity that finishes clean. Fermented from a blend of sweets and tarts pressed by Kauffman's Fruit Farm in Lancaster County. We use a winemaker's approach to create our take on the Modern cider style. Best enjoyed at cellar temperature (55° F) in a wine or Belgian beer glass.
Available year round at various locations.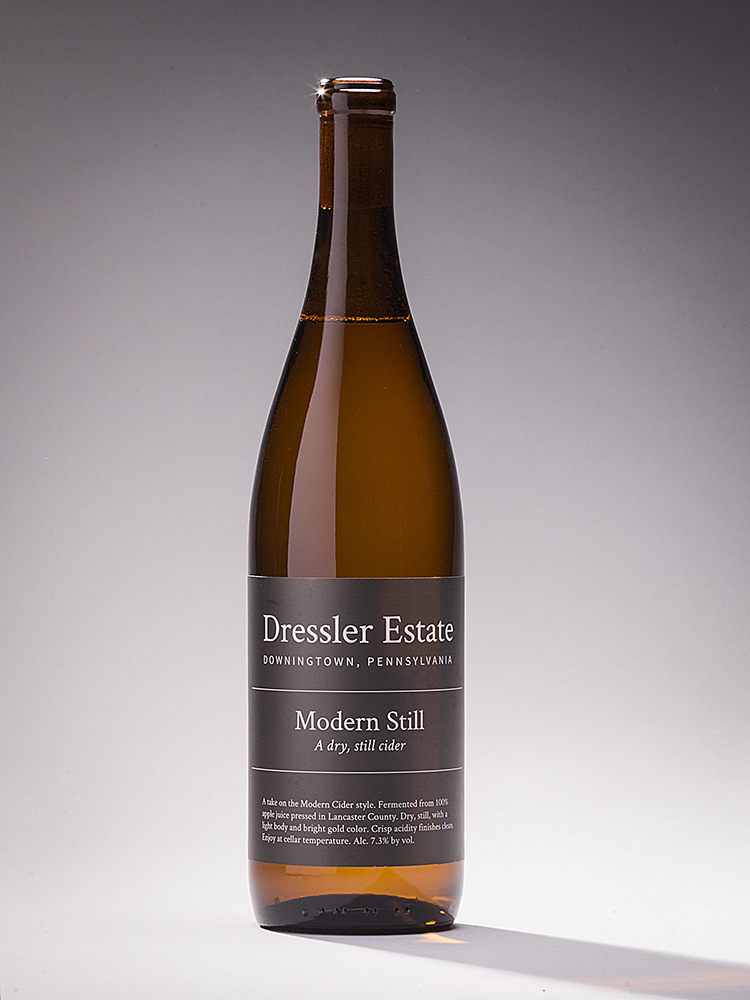 Modern Sparkling
A smooth carbonation and dryness develops from the final stages of fermentation in bottle. Strikes a subtle balance between acidity and effervescence, accenting fresh fruit notes. Living yeast, which changes with time, creates its own characteristics in each bottle.
Available year round at various locations.
King in Arms
First of a series that will explore the subtleties of barrel aged cider. Fermented and aged in a Manatawny Still Works barrel that housed whiskey then rum. Soft oaky notes give this cider warm and spicy aromas.
Celebrating the rich history of Downingtown and Pennsylvania, we named this cider after one of three Downingtown taverns in the 1800s. Complimenting our state's history, the use of a Manatawny Still Works barrel is a nod to the vibrant community of makers.
Limited release available at East Branch Brewing Company.
What's next
Experimentation was key to our beginnings and remains a priority as we seek to create new goods you can't find elsewhere. We're always working with regional farms and orchards to create custom blends. Stay connected for news on our new products.